Help Us Get Orphans Off the Street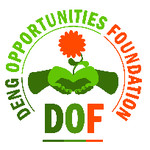 Provide an orphan with education and his or her life will change forever. 20 years ago I was nobody and today I am giving back to orphans.  Education is the way to change orphans' lives ...
More ...
Perks
Trip to South Sudan + Kenya and Uganda
Take the trip of a lifetime to meet the orphaned children you are helping and see what they are going through. This reward of appreciation include the one week in Jonglei State South Sudan and 3 days in Uganda visiting orphans in the school we send them to for studies. The planning will being in the months you will see in your gift set. We can work with you during the trip plan so that everything is plan well.
More ...
Less ...
People just like you
People just like you have raised $88+ million for causes they and their friends care about.
Start your own campaign