Bailey the Corgi needs help!
Finished!
Thank you everybody. Our campaign is now over.
×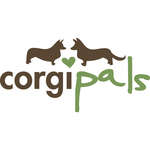 Bailey is an adorable Pembroke Welsh Corgi who loves agility and sticks to his mom's side like white on rice. Corgi Mom Barbara wrote to me when Bailey suddenly faced a severe injury and very expensive treatment.
More ...