Please help us make a change for the children.
Extended time!
Our deadline has passed but you can still help.
×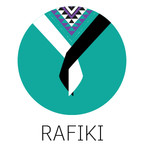 Rafiki is a non-profit organization (NGO). The organization collaborates with the NGO Mtoto Mchoraji in Tanzania. We believe that working together with locals on a same level, (as a rafiki/friend) is the most valuable and beneficial way to ...
More ...