We need your help to save them.
Finished!
Thank you everybody. Our campaign is now over.
×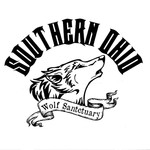 Southern Ohio Wolf Sanctuary is a 501 3(c) non-profit organization that needs your help to grow and expand to continue to save the lives of these wonderful misunderstood animals. We are in need of help with up coming veterinarian expenses for them....
More ...