Family Fun Field Party for Recovering Addicts
Finished!
Thank you everybody. Our campaign is now over.
×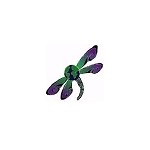 Dragonflies in Richmond, KY will be hosting a party on the farm October 11, 2014. The purpose of this event is to bring recovering/former addicts together with their family and friends to have a relaxing fun-filled day of outdoor activities. ...
More ...