Keeping Children Safe when parents are arrested
Finished!
Thank you everybody. Our campaign is now over.
×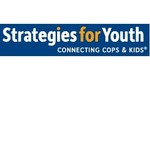 Strategies for Youth conducted a survey of children whose parents/guardians were arrested in front of them.  They asked them how this experience could have been less scary and terrifying.  Some of the children responded asking for something ...
More ...