Momma & her 2 Newborns FIGHT for their LIVES!!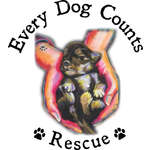 Once upon a time (okay, last Saturday)... we were at Indianapolis Animal Care & Control to pick up a dog. And while we were there, another dog screamed for our attention...

Tiny little Faye was emaciated... ribs and hip bones jutting out. And she ...