William - 6 month old - Broken Elbow - NEEDS SURGE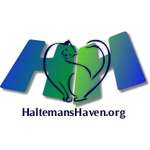 The first image above shows Williams' separated elbow totally disconnected. Our Vet, Dr. Burt, is going to try and save the leg by adding Bone Anchors to it. The surgery will be Wednesday morning.

Along with his broken leg, his rib cage on the left ...