Mississippi State Hillel Capital Campaign
Finished!
Thank you everybody. Our campaign is now over.
×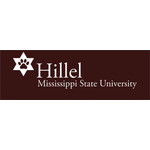 All donations go directly towards creating meaningful experiences for our Hillel students. Funds support meals, programs, and scholarships.
We would be happy to talk to you about making any level of contribution and our short and long term goals.
More ...