Help us with Bea's Surgery
Finished!
Thank you everybody. Our campaign is now over.
×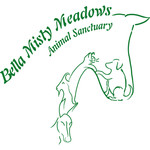 Little Bea was found living in a ravine in August 2014.  A family who lived close by managed to persuade her to come onto their property to eat and after a month, they were able to catch her.  Bea came to live at Ralphy's Retreat in September. ...
More ...