LRC: Increasing Accessiblity to Artistry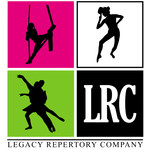 Support Legacy Repertory Company's Special Needs performance of Cinderella. Each year, LRC provides a free performance of their spring production to the special needs community and their families or caregivers. Help support ...
More ...
People just like you
People just like you have raised $88+ million for causes they and their friends care about.
Start your own campaign