Help restore water to the Dumas!
Finished!
Thank you everybody. Our campaign is now over.
×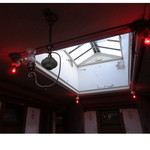 We need your help to fund the cost of restoring water service to the Historic Dumas Brothel! As most of you know, we have achieved significant progress on the preservation and restoration of the Dumas since we acquired it in June 2012... We paid ...
More ...