Kelley Doyle Children's Christmas Foundation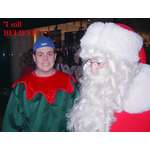 Kelley stepped away from this world on the 23rd of November of this year, but his Christmas spirit and love for children shall remain behind for years to come.

Kelley loved the Christmas Season. He could laugh about most anything, but there was one ...