Missy needed Emergency Surgery, Please help!
Extended time!
Our deadline has passed but you can still help.
×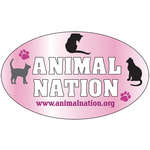 Missy is a 6 month old kitten who was brought to the vet not eating and quite sick. Due to financial reasons, she was surrendered to our rescue. Her owners were heartbroken, but wanted the best for this little girl even if it was not with them. ...
More ...