Help Apple Travel north to Rescue/Forever Home
Extended time!
Our deadline has passed but you can still help.
×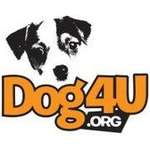 Apple is one of eight lab mix puppies that was brought into a local Animal Shelter by Animal Control. The shelter was overflowing with dogs and puppies so Dog4U, Inc. was contacted. The following day these puppies went to a great foster ...
More ...