Help Re-Build #1 Greek Circle
Finished!
Thank you everybody. Our campaign is now over.
×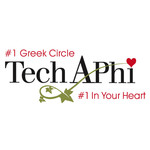 Double your money!   It's #GIVING TUESDAY when people everywhere give to their favorite cause! Join Texas Tech Alpha Phis to raise $5,000 in ONE DAY to support our lodge remodeling project at #1 Greek Circle. See the video! You can give $10, $20, $50 ...
More ...