Savings deathrow dogs from Chesterfield SC
Extended time!
Our deadline has passed but you can still help.
×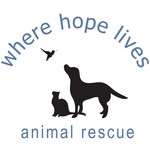 Chesterfield SC shelter is FULL and needs everyones help.  We are looking to pull at least 3 dogs tomorrow.  The more we raise the more we can save... Please make a donation... so of these dogs have been growing up in the shelter and have been ...
More ...