Help Poptart Walk For the First Time!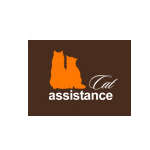 Adorable little Poptart was born deformed and without the use of his front legs.

We at Cat Assistance wanted to give him a chance so we took him to an orthopedic specialist who will provide physical therapy and surgery, if necessary, in the hope ...