Help Us Ship FREE Calendars to the Troops!!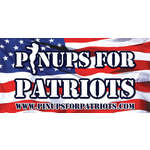 Our pin-up calendars help the troops count down the days of their deployment, while bringing back an old tradition from WWII. They are FREE when troops request them but we need help with postage.

We've already sent more than 150 calendars overseas ...