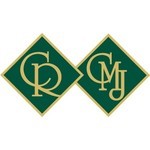 Casinos Regina & Moose Jaw Community Fund has already provided $15,300 in rewards to contributors.
More
Casinos Regina and Moose Jaw will provide you some cool rewards for your contribution to this campaign. These are no cost to the charity and will be mailed out August 11th after the championship finished. Check them out!
The regina Adam niesner slo Pitch grapes are fundraising for the regina humane society. Any money received or won will go directly to the doggies and cats

This isn't just fundraising, it's FUNdraising!