✖
$
0
raised
0%

of $100k goal
We're not ready to share.
Thrive For Good hasn't added a story.
Together we can end hidden hunger and extreme poverty.
At Alive, we believe that everyone has the right to healthy, nourishing foods - especially children. We are proud to share that this year we have partnered with Thrive for Good to expand our impact and empower others in East Africa to live well and live naturally.
To jump-start this partnership, alive magazine is determined to raise $100,000 that will transform the lives of more than 6,500 people in need through nutrition and wellness.
As part of our company ethos to support the spread of nutrition everywhere, we will reward donors to this campaign with a free one-year subscription to alive magazine.
Make a difference for a child, today.
1 in 3 children in the developing world aren't getting enough micronutrients and are malnourished. 

For children under 5 in developing countries, 40% of deaths could be prevented with access to nutritious food. 
Your donation dollars are going far!
With knowledge, simple tools, and starter seeds, people who can't afford to buy healthy food can grow their own - almost anywhere in the world. It costs $15 per person to produce nutrient-dense, life-giving foods and proven natural medicines and provide a sustainable source of potential income generation.
You will receive a tax receipt from Thrive for Good for your contribution of more than $25 CAD. 
Simply make your contribution, select your preferred perk and we'll send you a coupon to our magazine or to collect your prize pack from one of our participating partner stores.
| | | | | | |
| --- | --- | --- | --- | --- | --- |
| | | | Saving Lives | Renewing the Earth | Fighting Poverty |
Hidden Hunger is Everywhere
The single biggest health challenge today is unequal access to nutrition. 2 billion people - including 1 in 3 children - aren't getting enough micronutrients to reach their full potential and fight disease.
It shows up in wealthy countries where packaged and fast foods are cheaper than fresh fruits and vegetables.
It happens mostly in poor countries, where the first priority is to get food in bellies, and "nutrition" means meal after meal of processed, white grains and corn. Because even among farming families in the world's poorest countries, people aren't growing nutrient-dense foods.
But developing brains and bodies are hungry for micronutrients. Without real nutrition, children never get a fair chance. They can't thrive and their immunity isn't strong enough to fight infection. In fact, 45% of deaths in children under the age of 5 are related to poor nutrition.
Hidden hunger keeps people from improving their own lives. It causes kids to miss school. It keeps adults from work when they're chronically ill. And it orphans too many children.
The diseases caused by hidden hunger cost the poor too much to treat if they have access to healthcare at all. And the burden of disease from hidden hunger keeps the best work of charities from making enough impact. Because nutrition is a basic need and only when it's met can people thrive.
The Solution
Until now, a nourishing, whole foods diet has seemed out of reach for the poor. That's because we've come to see food as a cost and healthy food as a luxury.
But through Life Gardens, communities including prisons, schools, HIV groups and churches are able to grow health. Thrive trains and equips people to grow an abundance of healthy, organic, disease-fighting foods and medicinal plants. 
These projects are called Life Gardens because growing health is the first step to a thriving life.
The Thrive model works anywhere there's:
100 square feet of soil (the size of a standard living room)
6 hours of daily sunlight
Scarce rainfall (500 mm / 20 inches a year)
It's based on the best organic growing methods, nutritional research and an education-first approach.

About Thrive
Thrive is a worldwide not-for-profit based in Canada operating out of Kenya putting nutritional security - not just food security - in the hands of the poor so they can improve their lives.
Thrive empowers the poor to be self-sufficient, starting with nutrition. When people can take health into their own hands, they have new dignity and pride. Nutritional-security also gives them hope for a better future without the constant burden of disease.
Vision & Mission
By 2025, Thrive will empower 1 million people in the developing world to lead healthy and sustainable lives by training them to grow nutritious and income-generating whole foods.
When people have everything they need to grow healthy, disease-fighting foods, they have the foundation for reaching their fullest potential.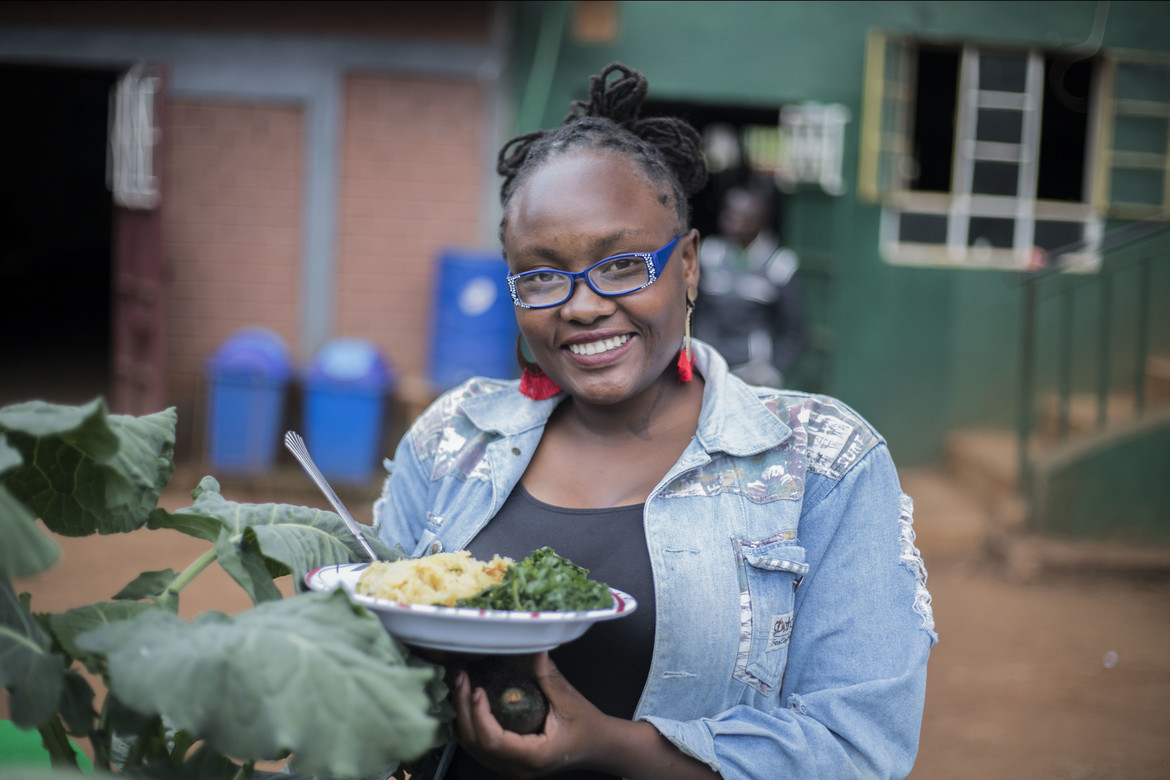 Activity
Payments are not yet available for this campaign.
We currently don't have any items available to claim.