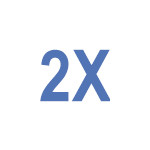 Campaign supported by Greg Hague
Greg Hague has already provided $80,200 in matching funds and will match your contribution too!
More
Greg Hague, founder of the StopZillow movement, is backing the project in a big way. He'll match any contribution to the campaign of $100 or more up to a total budget of $100,000! Make a big contribution and let Greg double the impact of your money.
Contribute now
We'll show the matching funds from Greg Hague before you pay.
New Technology Takes Buyers From Zillow
$
278,160
raised
Includes $80.2k in

matches

matched funds
25%

of $1.1M goal
Our profession needs a website that brings back our buyers, increases our revenue, lowers our costs, and eliminates our dependency on third party middlemen like Zillow.
Do you believe?
Is our cause close to your heart? Join one of our social fundraising teams, or start a team of your own. Together we can make great things happen.
Sign up now