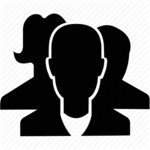 a generous group of rowing enthusiasts has already provided $18,550 in matching funds.
More
A generous group of campaign supporters has provided a 1:1 matching fund up to $42,000! Donate to the overall campaign or one of the two specific team campaigns today, and your gift will be DOUBLED! Your gift will go twice as far in support of our developing athletes!
Send Our U23 Athletes to the World Championships!
By Under 23 National Team
Join us in sending our U23 National Rowing Team to the World Championships in Plovdiv, Bulgaria! All donations will directly support members of the 2017 U23 World Championship Team. The first $25,000 in donations will be DOUBLED through a generous match!