WILL YOU HELP US- CRITICAL LAST CALL FOR RESCUE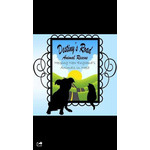 Times are now critical.
Destiny's road animal rescue 501(c)(3) saved close to 200 dogs this past year, saving that many dogs comes astronomical vetting bills & other expenses. Right now we have near $20,000 in expenses. preventing us from saving more.