Share Your Love This Valentine's Day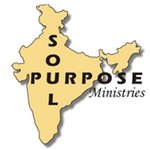 Valentine's Day is, above all, a celebration of love! Let's reclaim it by giving for the furtherance of the gospel. "The greatest love you can show is to give your life for your friends." (John 15:13)

Your gift will help us reach more people with the ...