Drink Beer in February, Support Big Dogs Huge Paws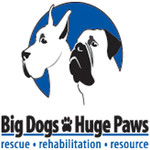 Help RadCraft and Lone Tree Brewing Co. raise money for Big Dogs Huge Paws this February!

We're going head-to-head with Sycamore Brewing out of North Carolina to see who can raise the most funds for their pet-centric charity of choice. We need your help!