Help our 1st Sculpture Symposium happen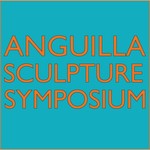 The Caribbean's First Sculpture Symposium, in Anguilla, Nov. 9-27. Three sculptors, members of the Royal British Society of Sculptors, sculpting 'live', create unique public sculptures for permanent installation on Anguilla, deliver talks, give workshops.
Can you spare two minutes to save the world?
OK, two minutes might not be enough for that. But it's plenty of time for you to personalize and share a copy of our campaign.
Together we can do some good for this cause. And it won't cost you a penny—just a few minutes of your time.
Yes, I'll do it!