A Community's Journey to I CAN SEE!
Alice Linahan is preparing to launch her book,"A Community's Journey from #CANiSEE to I Can See"; a lecture series providing a comprehensive study of the 21st Century/Workforce Development/Common Core Take Over of Education, and her Texas state-wide tour.
More
Perks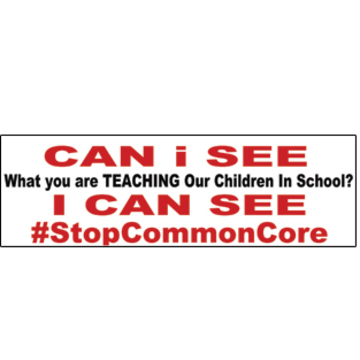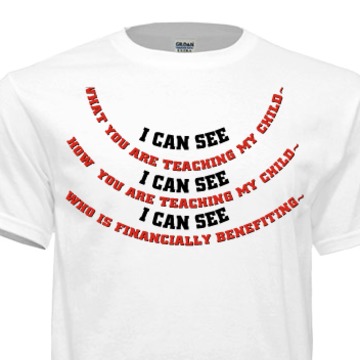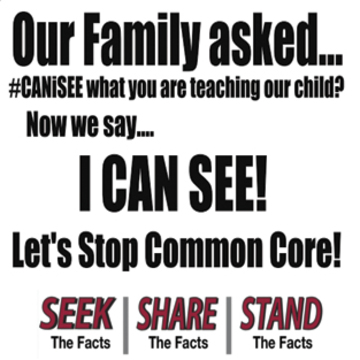 Estimated delivery Aug 2015
People in your neighborhood need to be informed as to what is happening in your local schools, all schools, public, private and charter. We're sending you a yard sign that will create curiosity, and then conversation, in order to inform people as to what Common Core really is and how it is flooding into our schools, all schools.
More ...
Less ...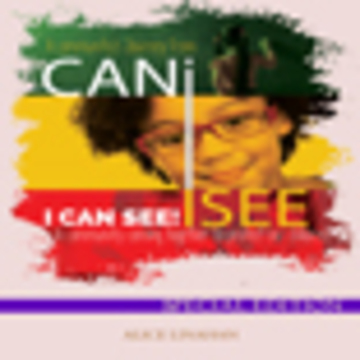 Autographed Limited Edition
Estimated delivery Aug 2015
As Alice Linahan dedicates her life to this project, she has finally created an exceptional book and lecture series "A Community's Journey from #CANiSEE to I CAN SEE" that will take parents, grandparents, educators and our political leaders on a journey as to what is happening to our children in schools throughout America. Your gift will secure you an autographed, limited edition of this work while enabling her to take this message throughout America with the Through People Continual Bus Tour.

Includes Shipping!
More ...
Less ...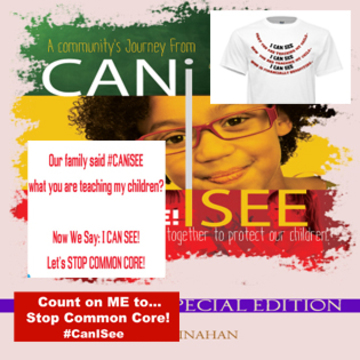 Estimated delivery Aug 2015
In order to stop the intrusion of the state and federal government in our children's education we must SEEK the FACTS, SHARE the FACTS and STAND-UP for the FACTS. This toolbox will give you what you need, to do just that, including a Bumper Sticker, Yard Sign, T-Shirt and Book.
More ...
Less ...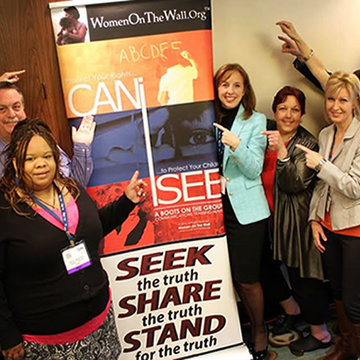 Dinner Book Launch with Alice & Friends
Enjoy a once in a life time event with Alice Linahan and her closest friends for a personal dinner at an undisclosed location. You'll meet the author, the publisher, and other special guests, and even enjoy a live band playing, as we prepare to take "Can I See" throughout the country via book, video and tour.
More ...
Less ...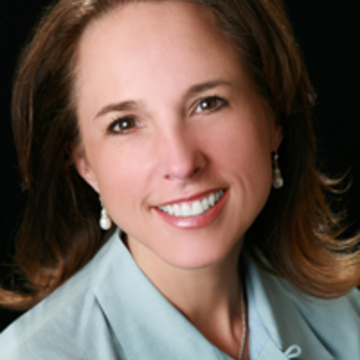 Alice will train your team
Alice will come and train you and your team to clearly understand what Common Core is and how to effectively defeat it. In this private full day session your guest leave equipped with the knowledge necessary to confront common core in their community and schools.
(Expenses not included)
More ...
Less ...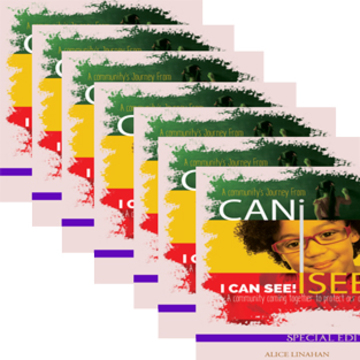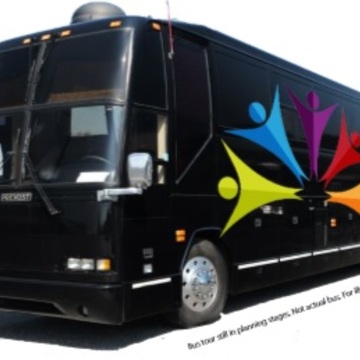 2 days with Alice on the book tour!
Estimated delivery Aug 2015
You and a guest will join Alice as she tours with the Through People Bus around America. With stops ranging from rally's, restaurants, churches and even kitchen tables, you will enjoy a close up and personal experience of Alice taking this message throughout America. This will be an unforgettable experience as we load upon the official bus of Through People. Keep in mind however, you'll be hanging out with other authors, musicians, poets and just, all around, fantastic people who are concerned about their families, faith and their nation.

Limited Seats Available!
(Only 1 Hotel Room Provided)
More ...
Less ...
People just like you
People just like you have raised $103,000,000+ for causes they and their friends care about.
Start your own campaign