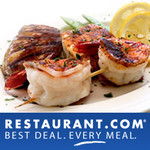 Restaurant.com has already provided $190 in rewards and will reward your contribution too!
More

Contribute $20 or more to this campaign and receive a valuable electronic gift card from Restaurant.com redeemable at over 22,000 restaurants. (US only). Help out your friend and treat yourself to a great meal at half price.
Theater of Liberation is Headed to San Antonio!
Thanks for visiting our fundraising page!

THEATER OF LIBERATION is an action research project of the University of Washington. We have an opportunity to share our work with a larger audience, and need your help!